Why are Online Classes Better than Traditional?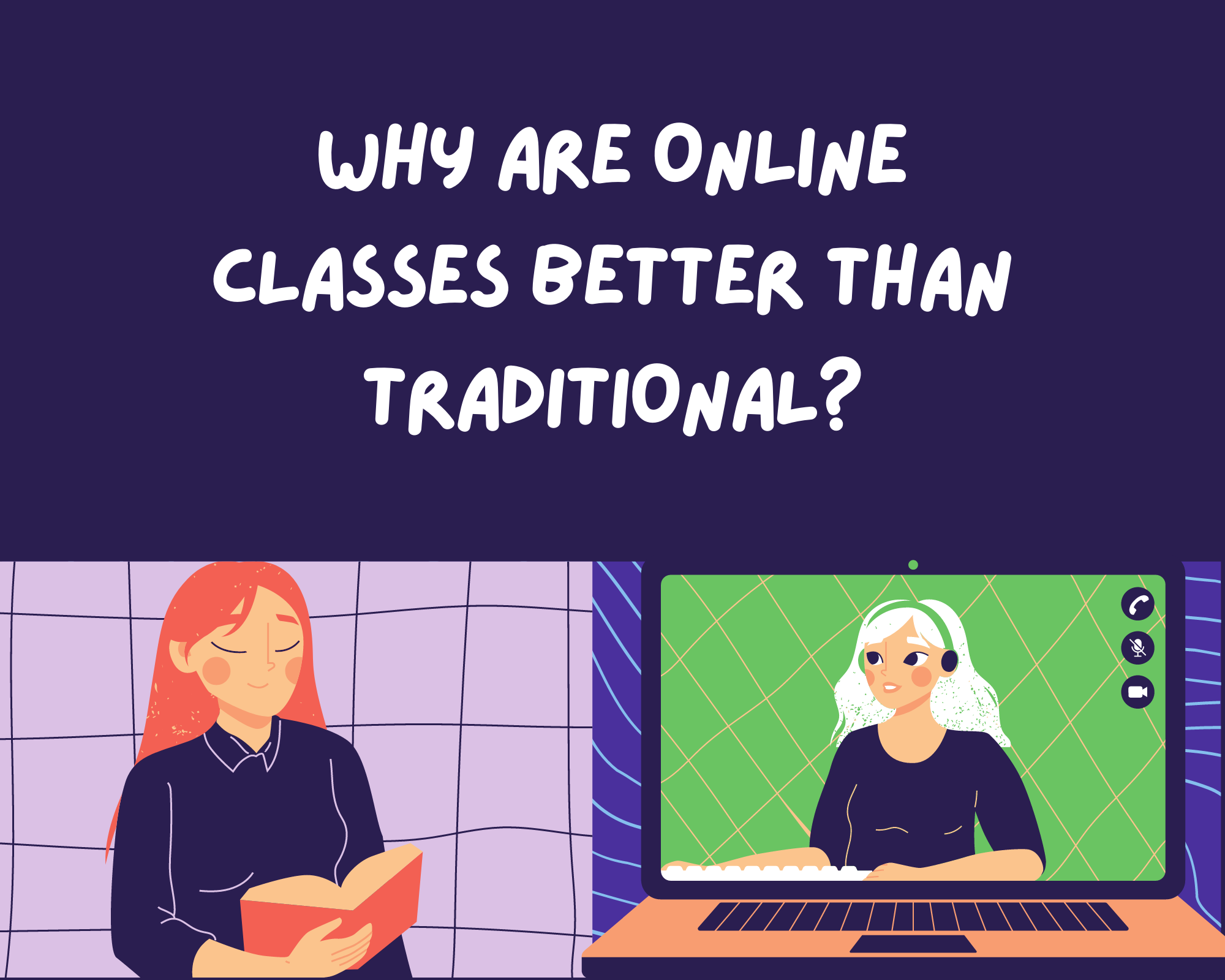 Why are Online Classes Better than Traditional?
As the pandemic took over and way before that, people started to shift to virtual modes of learning, educating, and tutoring. There are several reasons for adapting virtual means in the education section, and the world is getting to know that now. Online classes are no longer a substitute or an alternative for online sessions; instead, they are becoming the primary and preferred mode of education. With technological advancement and digital improvements, it is becoming possible to acquire knowledge in various disciplines, in simple ways, and from the comfort of your homes. No wonder that the start-ups and exponentially growing portals like Bayise Tutor, TukiBiz, Unacademy, Coursera, etc., happen to be from the Educational space. The demand for online classes is facilitated by the supply of innovative and cool digital educational portals.
Online classes are the present and the future of education. Gone are the days of traditional teaching and learning. Pedagogy is changing with means and modes of tutoring. To stay up-to-date there are multiple reasons to prefer online classes to traditional classrooms. To list a few:
Saves Time
Online classes save time. Simple. It saves students and teachers from the hustle, tiredness, and commuting times from home to the institution or school. Now classes are just one click away. For example, you can book a class on Bayise Tutor or pick a pre-recorded course lecture and enjoy a good study session from the comfort of your home. Students can call the tutors home for personalized offline sessions without going anywhere. That is super convenient and time-saving.
Efficient for Teachers and Students
Online classes are constructive and efficient for both students and teachers. Not everyone teaches at the same uniform pace, and not every student can adjust to any or every style and tempo of teaching. Online classes give the option of choosing accordingly. Students at Bayise Tutor can choose the tutor whose teaching style suits them best. Students who like to focus while studying and take notes; can watch the recordings of online sessions later. And, teachers get to paywall their study material and teaching recordings. It's a win-win for teachers and students alike. No student is stuck forcefully with a teacher they don't gel with and visa-versa.
Saves Money
As we know by now that it is well-paying for teachers because they have the liberty to capitalize on their skills and teaching experience. It is but as equally financially sound for students as it is for the teachers. Students would no longer have to pay for commute, maintenance, and other extra costs besides tuition fees. Once you buy a course on Bayise Tutor, it becomes yours, and you can watch it whenever you want. So, you would not have to pay again and again for the same course. That is how online classes save money.
Feasible
The feasibility of work-from-home, but a major plus benefit that teachers get, is finally they can focus on the task of teaching without any other responsibilities that may come with traditional, physical classes. Online classes are proving to be a blessing for stay-at-home parents as well. They don't have to pick and drop their kids at classes anymore. Also, they can keep an eye on whether their kid is paying attention or not. The online classes are incredibly inclusive when it comes to differently-abled students and teachers.
Recorded Sessions
The most innovative and top-level domains of education and tuition are considering the need for Recorded Sessions. For example: at Bayise Tutor, you can record your online classes with the skilled tutor of your choice and re-watch them whenever you want. This option has been revolutionary in online sessions. Students who miss their sessions for medical reasons, family troubles, schedule-clashes, and so on have greatly benefited from this.
Free Classes Online
These free online classes to students of all grades and disciplines are actually for demonstration purposes. To pick the right tutor, platforms like Bayise Tutor make the option of trial classes of 30 minutes available depending on the will of the teachers. That helps students to get what they want. Many students in High school and College suffer because they struggle to relate to the style of teachings. That solves the problem quite conveniently.
Assignment Help
Online classes are boosting the quality of education. The competition has increased over time. The exams and assignments are becoming complex by the day, and students from 1st standard to college students need help. These virtual education platforms often miss the option of assignment help. Bayise Tutor is one of its kind that offers writing helps and assignment help to students. It also facilitates writing gigs and assignments for students to earn their pocket money.
Group Study
A fair point against online classes is the absence of peer groups in a student's life. The isolation can't be good, during formative years especially. The point is well taken by Bayise Tutor. Therefore, here you can book study sessions for the group. The group study sessions can be offline and online as well. The cost of the session split among the peers. So, it is way cheaper than individual sessions. And the need to socialize in a student's life with their academic peers is also fulfilled intelligently. Thus, online classes beat traditional classes in every aspect.
Book by Bidding
Comparison of not only teaching quality but also of cost makes this mode of learning revolutionary. Especially at Bayise Tutor, one is free to choose the Book-By-Bidding feature to select study sessions at the most affordable prices. Similarly, tutors, as per their availability, bag the most well-paying gig for themselves. The book-by-bidding option is unique to Bayise Tutor that proves the far-sightedness of this portal for education.
Conclusion
Yes, online classes are better than traditional ones. Because the former has made education more affordable, convenient, inclusive, and feasible for teachers and students. Online education is a vast sea of knowledge. It is not limited to the courses you can take in school, colleges, and universities in a semester, year, or year. Today there are online classes for dance, coding, painting, cooking, pottery, and much more. It is widening the horizon of knowledge for all. That's why online classes are better than traditional ones.