The Top 7 Education Trends to Look Out for in 2021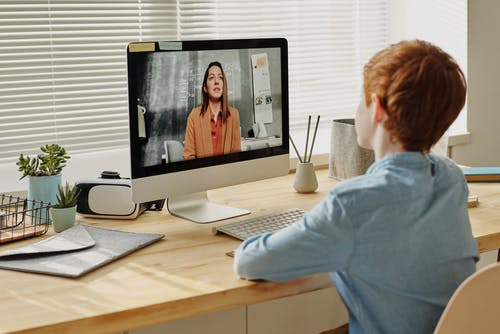 2020 was a year of drastic changes to the education sector due to the spread of the COVID-19. The pandemic caused all physical classes to be suspended and created a need for alternative solutions so that students and teachers could continue with the learning process.
This brought about various innovative education methods that are probably more efficient and productive than traditional education trends.
Along with the pandemic, the advancements in the technology sector have also given rise to several new and exciting education trends that have made things much easier for instructors and students.
Keep reading this blog to learn more about some of the top education trends you should keep an eye on in 2021.
Augmented and virtual reality has long been a part of the gaming and healthcare sector, and it's about time that they made their way to classrooms as well. Both these technologies allow students to have an immersive and life-like educational experience about topics and situations that they can experience in real life.
Augmented reality and virtual reality project pictures, videos, and sounds with the help of a device camera, and the results are displayed on the screen. Technologies like these two allow students to think out of the box and encourage them to be more creative.
Trend # 2: Blockchain Technology
Blockchain has mainly been associated with cryptocurrency for a very long time. However, it has been used by several businesses over the years and is also becoming a prominent part of the education sector. The DLT from the blockchain can have many benefits for the education sector, but one of its biggest uses is data storage.
Each time new data is introduced, the technology creates another 'block' to the entire system, and this helps make limitless storage. Along with increased storage, blockchain technology also keeps the data safe by encrypting it and distributing the data across various computers, making data decentralized and more transparent.
Blockchain technology is widely utilized in ePortfolios and Massive Open Online Courses to verify knowledge and skills. The Distributed Ledger Technology systems also deal with scale, authentication, and cost issues present in eLearning agencies.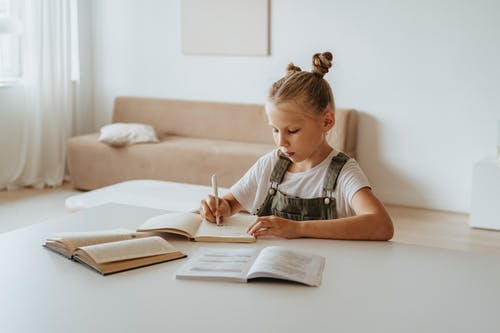 Alt-text: a child studying in her room
Trend # 3: Blended Learning
Blended learning is one of the most effective and brain-jogging educational trends. In blended learning, the student partially learns from the teacher's instructions and the rest through self-directed activities. This form of learning works best in a physical classroom.
Trend # 4: Online Learning And Schooling
Online learning and schooling have been gaining a lot of traction ever since the pandemic. This is one of the top education trends because it's cheaper than traditional schooling systems, offers flexible timings for students and instructors to learn and teach, respectively.
However, the biggest benefit of online learning is that it removes all physical barriers and allows a larger number of students to have access to quality education. This also helps students and teachers have international exposure, as people from all over the world can attend the same class online.
Trend # 5: Gamification
Gamification is an innovative education trend that can help make learning a more engaging and fun process. Gamification gives students a chance to practice and learn by being a part of exciting and fun gaming activities.
Gaming elements can also help create a more positive and fun learning environment for students, which will help them retain learning material efficiently. This trend is highly popular in the kindergarten stage as young children can become quickly engrossed and engaged in video games and achieve high scores in games.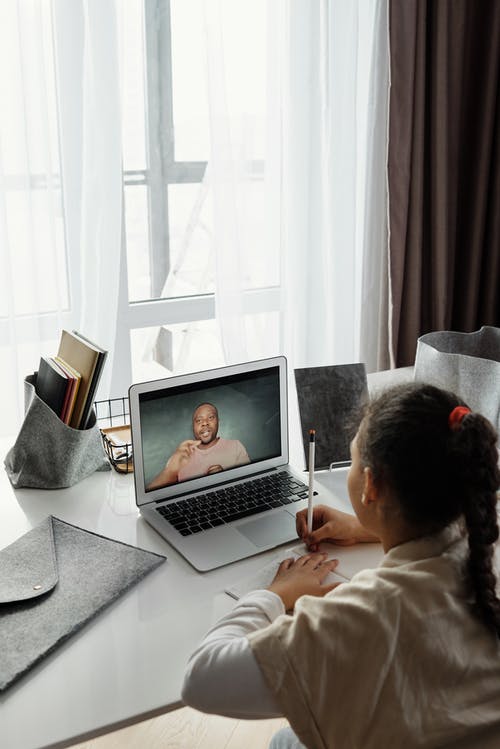 Trend # 6: Nano Learning
Probably the worst thing about technology is that it has caused attention spans to become smaller, increasing screen fatigue. While using the internet and various sites on it, we're constantly bombarded with notifications and alerts. These distractions can increase stress and impacts our ability to concentrate and process information.
However, this issue can be overcome with the help of nano learning. Nano learning is also known as bite-sized learning, creates miniature education and learning modules that students can understand and process easily. Nano-learning can be in the form of short videos, apps, or podcasts that will keep the students interested, engaged, and informed.
Trend # 7: STEAM Learning
STEAM learning is a new and improved form of STEM program and involves EdTech. This trend applies meaningful and thorough content on Science, Technology, Engineering, Art, and Math to help solve real-life problems with the help of creative design and hands-on learning methods and activities.
STEAM learning helps increase the students' curiosity about their surroundings and also creates a friendly and safe environment for students to experience and express their ideas.
Get In Touch With Bayise Tutor For The Best Online IT Certification Courses
Education is an inseparable part of all our lives; to ensure that you and your kids are getting the best quality education, it's important that you stay on top of the emerging education trends.
Online tutoring is one of the leading education trends and can help students have a more productive learning experience.
If you're looking for interactive online tuition classes, Bayise Tutor is your best option! As an online tutoring platform, we offer a wide range of online IT training programs that include basic IT courses for beginners, as well as for those who already have some knowledge of IT and IT professionals.
We are an affordable and high-quality online and in-person learning, writing, and tutoring platform which connects students and teachers through a bidding system.
Bayise Tutor provides classes for a wide range of lessons, including mathematics, science, and others for various educational levels. Our online tutoring platform has teachers from all over the world who are experts in their respective subjects.
Reach out to us right away to learn more about our wide range of services.