Choosing the Right Tutor for Your Child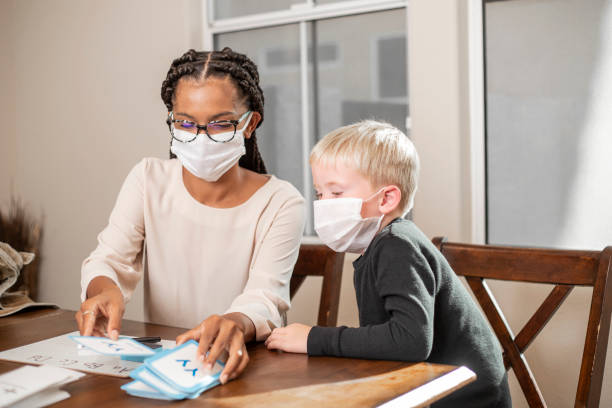 When your child needs a tutor, it is essential to find someone who addresses all their needs, as not every tutor can be the right fit for your child. Certain tutors understand the needs of your children perfectly and the children also connect with them and feel comfortable communicating freely.
Choosing the right tutor can be very tough, particularly because of the wide variety of options available. Students often need some extra support and time to catch up on their studies, especially during the pandemic when most schools have gone virtual. Students are having difficulty adjusting to the new learning approach and may face difficulties keeping up with the curriculum. This is where the need for a tutor arises.
Parents can see that their child is weak in certain subjects or areas and requires extra help after school. So, they set out to find the right tutor that fits their children's academic needs. A skilled and experienced tutor who has a firm grasp on all concepts and effectively delivers that knowledge to students in need. The right tutor will not only help your child excel academically but will also boost their confidence and help them retain their focus.
While there are various advantages of getting your children the right tutor, the process of choosing the right tutor is where the real challenge lies. With various options available, it can be hard shortlisting promising prospects, which is why we have rounded up some essential tips you need to follow while choosing a tutor for your child.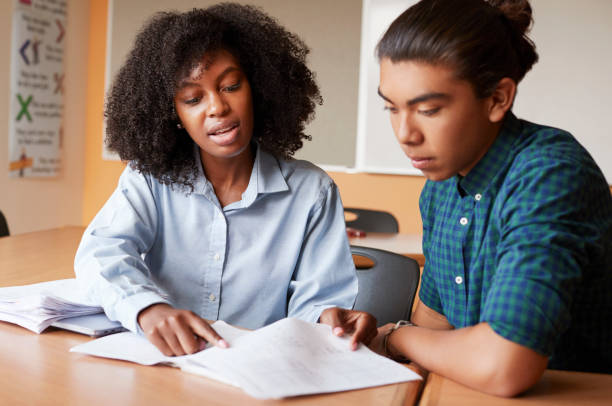 Look for Your Child's Academic Weaknesses and Strengths
Before you embark on the quest to find the right tutor for your child, you need to determine what your child needs from a tutor.
Carefully analyze your child's problem areas. Every child is unique and has their own set of challenges, strengths, and quirks. It's important to know what these are before finding a tutor. Simply ask your child what they need from a tutor, and which areas they face the most issues. Thoroughly inquire about the subjects they find easy and the subjects they find challenging.
Only when you have complete knowledge and understanding of your child's requirements you can find a tutor that best fits their needs. This is the only way you can help them reach their full potential. This step will also help you get an idea of what they think about hiring a tutor and if they're comfortable with it or not.
The Learning Style Matters
Following the one-size-fits-all approach simply doesn't work when it comes to choosing as a tutor as every child has their unique experience with education and the learning process.
While some are fast learners, some require more time to grasp concepts. A tutor that is right for one child may be completely wrong for another. So, it's crucial to carefully assess your child's learning style and approach before choosing a tutor.
For this, you can either get your child to take a quiz that determines their learning style, look at their past work and performance, or simply ask them. And while you talk with potential tutors, ask them what they think about that particular learning style and how they will approach such a student. Ensure that the learning style is incorporated into your child's daily tutoring sessions.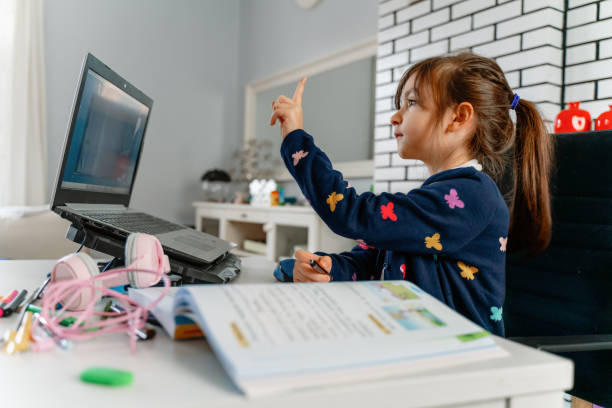 Consider the Tutors Experience and Qualification
It's also crucial you consider the tutor's qualifications and past teaching experiences. This step will help you determine two things; whether the tutor fits your child's learning style and if they have the relevant teaching experience.
Find out the subjects they can teach, where they have worked before, for how long they have been in the tutoring business, among various other basics. For this, you can also take references from other parents who have worked with the tutor in the past.
And remember, qualification and expertise don't necessarily mean that the tutor is the right fit; the attitude and approach of the tutor towards your child's learning needs is what matters the most. Above all, they need to be passionate about teaching.
Choose an Appropriate Medium
You need to decide beforehand if you're looking for a tutor that will be physically present or do you prefer an online tutoring platform. Both options have pros and cons, so you need to choose wisely, keeping in mind your child's needs.
However, online tutoring seems to be the go-to for most parents these days as it's inexpensive, saves time, and, most of all, it's safe as children learn from their homes.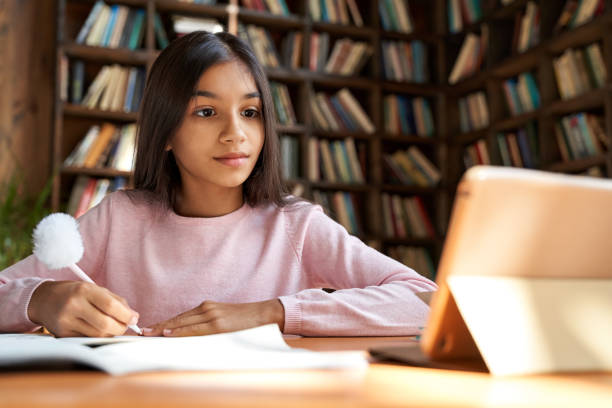 Consider an Online Tutoring Platform
As mentioned above, one of the biggest advantages of having a tutor is that you can tailor a customized learning plan that reflects your child's learning style and problem areas.
And while there are several ways of finding a tutor, the best way is to opt for a reliable tutoring platform. They will ensure you find the ideal tutor that matches your needs. They have thousands of experienced tutors ready to be a part of your child's learning journey.
Plus, tutoring platforms have background knowledge on the tutors, which ensures the tutor is reliable. Hence, they can easily match you with the right tutor without you having to put in so much effort. All you have to do is tell them about your needs and requirements.
If you're looking for a reliable tutoring platform, Bayise Tutor is your best bet.
We provide state-of-the-art and student-friendly tuition services. We help students prepare for their exams and improve their grades by providing the latest and easy-to-understand study materials. Our tutoring platform offers one-on-one tutoring, group tutoring, and video study sessions where students can find the most qualified tutors at the lowest cost.
Tutors daily update the students with study materials and video lessons to help them target their weak areas. With the help of an expert tutor, students begin to enjoy their studies and no longer face difficulties. Moreover, we also offer 30 minutes of free trial that helps students choose the best tutor and save money.
Get in touch with us for more information about our unique services or visit our website to learn more about our offerings.