A Complete Guide to Online Tutoring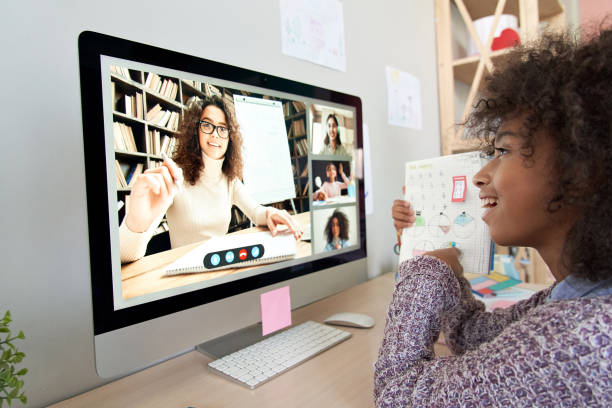 The online tutoring world is quickly unfolding due to the technological innovations, wide availability of the internet, and of course, the outbreak of the pandemic. It has taken off in full swing across the world, and parents, teachers, and students, all are enjoying its many benefits.
Almost all educational platforms have gone digital in recent years, and the online tutoring option has become an attractive opportunity for most tutors. From a student's perspective, online tutoring improves their confidence and understanding, which ultimately leads to better academic performance and results. This is because they study in a comfortable environment, from the safety of their homes. They don't have to face the judgment and scrutiny of peers and can learn at their own pace.
Plus, online tutoring is universally available thanks to the internet. Through the web, thousands of tutors can find thousands of students in need, and provide their services. For tutors, there's no better way of earning money than from the comfort of your space, saving time, money, and commuting efforts.
The integration of technology has made students and tutors both shift to the online mindset. They find it more intuitive, adaptable, and accessible, as compared to the traditional style of tutoring. Just imagine, exploring unlimited resources and materials through a few clicks. While tutors can explore new ways of engaging and experimenting with different teaching styles, students can work with new types of curriculum and assessment styles that improve their learning. And this is all done virtually, with minimum cost.
Due to the rising demand, many of the best online tutoring platforms are adapting to these new techniques and tools. So, how to start as an online tutor? Even though there are numerous benefits, when moving to an online tutoring platform, you might face a few challenges.
Here are some guidelines to make you successful in the world of online tutoring.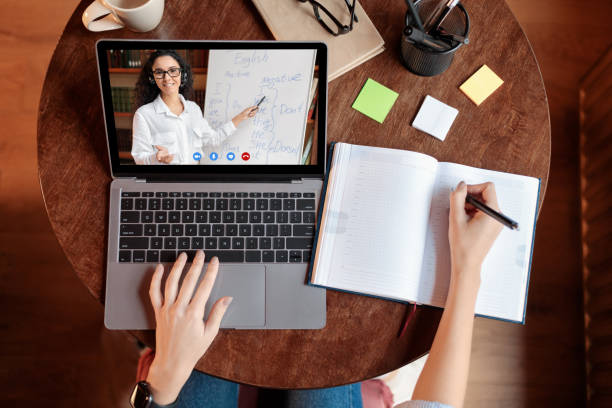 Getting Started: Prepare Thoroughly Before the Lesson
First things first, you need to cover all the basics before you proceed. Gather all the necessary equipment like a laptop, microphones, and academic material like books and notes. You need a laptop or computer to host lessons and also make sure you reserve a quiet spot for your lessons, a place with no discrepancies, and a stable internet connection.
Next, you need to select the platform and software you're going to use. You can either tutor independently or find a reliable tutoring platform. Working through an online platform means you can easily find potential students, guaranteed payments in case of defaults, and support services. An easy-to-use interface for both students and teachers ensures you've got less to worry about in the long run. Your lessons will become smoother, engaging, and more effective.
Take Responsibility: During the Lesson
Online tutoring is a different game altogether. It's a skill that requires time and practice to ace.
Effective communication is key when it comes to online tutoring. Both sides need to communicate what they expect from each other and how they want the lesson to progress. You must reach out to students and ask them about their requirements.
Let the students know how you'll be connecting, how you've designed the course work, what are your expectations in terms of deadlines and assignments, and how the lesson will progress in case of any technical difficulty. Instruct them to join the lesson early and have all the learning material on standby.
Your lesson should be well-prepared and flexible as virtual lessons can take unexpected turns. Furthermore, because the face-to-face element is missing from online tutoring, you need to focus more on other aspects of communication like body language, the tone of your voice should be energetic, and your facial expressions need to communicate your emotions effectively.
You need to deliver your lesson with more clarity and keep it engaging to keep the students in the loop at all times. Remember, even online tutoring needs to be silent at the time. The best online tutors give their students the time and space to think and work their minds. These moments can stimulate creativity. Giving them space to work things out on their own and get used to the online space is essential.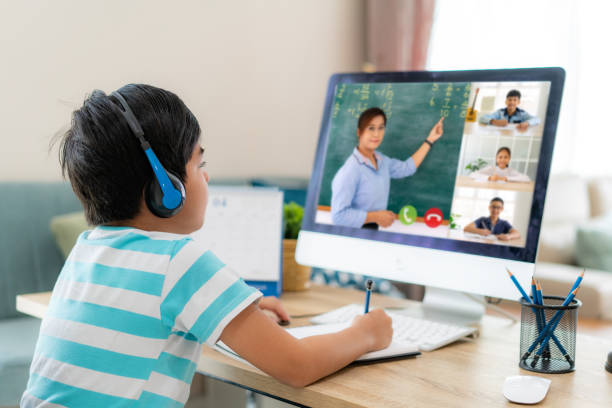 Clear Confusion: Wrap Up the Lesson
At the end of the lesson, clear up any lingering confusions and miscommunications. Skim through the lesson once again and emphasize important parts. Make sure the students have everything they need to revise the lesson on their own. Give out homework, assignments, and home quizzes to reinforce the lessons learning outcomes.
These are the typical steps you should follow at the end of every lesson:
Summarize the learning objectives
Give feedback and ask the students about their opinions
Give homework and provide the necessary resources
Give the students a recording of the lesson, if necessary
Give students a little overview of the next lesson and ask them to read up about it a bit
Ask students if any part of the lesson is still unclear or if they need any extra support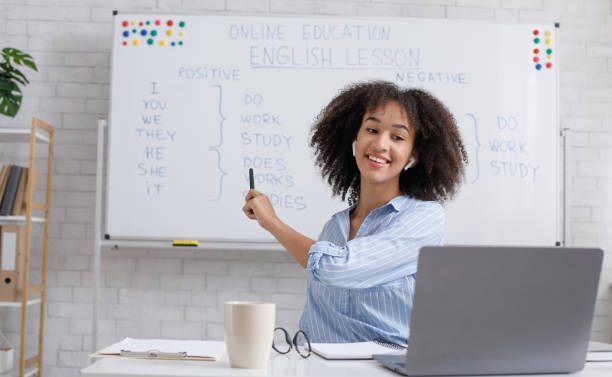 Bottom Line
To conclude this guide, here are the top tips we have rounded up for you:
Take your time to research before you start
Prepare your lesson thoroughly and be engaging and give students time and space to think during the lesson
Give a summary of the lesson at the end
Ongoing communication within and outside the online class is crucial to provide students with the support they need
Get Started with the Best Online Tutoring Platform
Bayise Tutor provides innovative and student-friendly tuition services. We help students prepare for their exams and improve their grades. We provide the latest and easy-to-understand study materials. Our tutoring platform offers one-on-one tutoring, group tutoring, and video study sessions. Students can find the most qualified tutors at the lowest cost.
Tutors daily update the students with study materials and video lessons to help them target their weak areas. With the help of an expert tutor, students begin to enjoy their studies and no longer face difficulties. Moreover, we also offer 30 minutes of free trial that helps students choose the best tutor and save money.
Get in touch with us for more information about our unique services, or visit our website to learn more about our offerings.