6 Things You Should Know Before You Opt For an IT Certification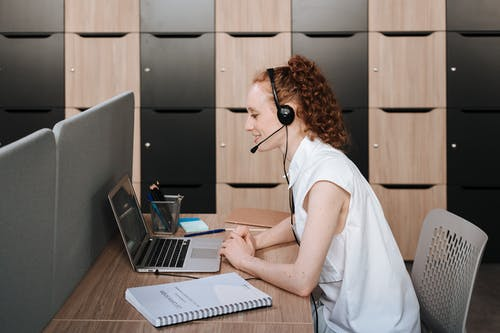 Earning IT certifications has become a crucial requirement whether one is looking for a new job or wants to get promoted at their current workplace. According to research, nearly 63 percent of the leading and advanced IT companies in the US consider IT certifications an extremely crucial part of their hiring process.
An IT certification also helps keep your technical IT skills and knowledge updated and keep you in the loop with this constantly changing industry. They also help you create professional credibility and make your resume stand out.
Although there are several benefits of an IT certification, it can get pretty hard to go through with the entire process of earning it.
Keep reading this blog to learn more about some things you should look out for before opting to earn an IT certification.
1. How To Choose The Appropriate Certification
Because we live in a digital age and the IT field is constantly evolving, numerous IT certifications are available, and new ones keep coming up frequently. This magnitude of choice can make it hard for you to select the right certification, so you can make the most out of it.
One way to assess which IT certification will be suitable for you according to your studies and understanding is by doing your research and filtering certifications in line with your career path. Once you're done with it, you can check the value of each certification and decide which one will be the best for you.
Another good way to select an IT certification is to consult an IT professional who has acute knowledge about various IT certifications.
2. What Is The Process Of Earning An IT Certification
Once you've decided which IT certification you want to pursue, it's now time to take the necessary steps to earn that certificate. You'll be required to pass an exam, and for that, you'll need to get some training. There are several ways you can get training and practice for the exams. However, the most effective study method is getting your training through an online tutoring site, like Bayise Tutor.
A good IT training platform will connect you with a seasoned and expert IT professional and instructors who'll help you get a better understanding of the subject. This method is also affordable and offers flexible timings.
After passing your exam, the certification vendor will give you your hard-earned certificate, indicating you've completed the course.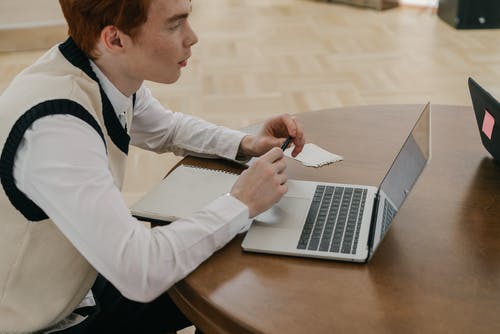 3. Are There Prerequisites To Earn The IT Certification?
A lot of IT courses are of an advanced level and require the candidate to have some form of prerequisite IT certifications. It's really important to check if your selected course has any such requirements before registering for it.
If you go on without learning about prerequisites, you won't be able to understand any of the material, and your certification will be rendered useless. It'll also be a waste of your time and money.
4. Is The Certification Vendor-Neutral Or Vendor-Specific
Another important thing to consider before opting for an IT certification is to see if the IT certification is vendor-neutral or vendor-specific. A vendor-specific certification implies that you have expertise in a tool that's introduced by a specific vendor. A vendor-neutral certification means that you have a broad and general knowledge, skill base, and understanding of products, tools, and technologies that are universally applicable.
5. What Will It Cost You To Earn An IT Certification?
IT certifications can be extremely important in creating value addition to your resume and skill set. Some of them will have a higher demand while the others are good to learn about the basics of the topic.
No matter what certification you choose, you should first check what it will cost you to earn it and set a budget accordingly. Some IT certifications cost more to earn than others and can put a serious burden on your bank account.
While creating your budget, don't forget to add the cost of any form of training, tutoring, online IT lessons you're planning to take to study for the certificate.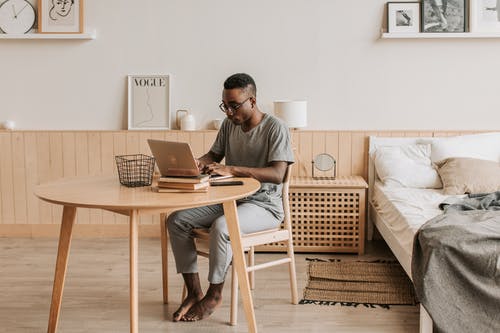 6. What's The Difference Between Non–Accredited And Accredited Training?
You should opt for a training program depending on your budget and learning needs and whether you want to go for non-accredited training or accredited training.
In accredited training, all the course materials are approved and reviewed by the relevant certification vendor, while non-accredited training is the opposite.
Get In Touch With Bayise Tutor For The Best Online IT Certification Courses
Earning an online IT certification can do wonders for your career. Not only will it allow you to land a better job, but it will also help you establish credibility, give you a deeper understanding of the topic, and keep your IT skills up to date.
However, finding the right platform to earn IT certificates is extremely important to avail all the benefits of an IT certification. If you're looking for a reliable and trustworthy online platform that'll allow you to earn a valuable IT certification, give Bayise Tutor a try.
Bayise Tutor offers IT, online tuition classes. The online tutoring platform offers online IT training programs that include lessons for all levels, including basic IT courses for beginners and those who already have some knowledge of IT.
Along with online IT training programs, we also offer an affordable online tutoring platform for your children, where they can receive high-quality online and in-person learning, writing, and tutoring lessons. Bayise Tutor has been one of the best online tutoring programs for students of various academic backgrounds and levels, which connects students with tutors through a bidding system.
We provide lessons for a wide range of lessons, including mathematics, science, and others for various educational levels. Our online tutoring platform has teachers from all over the world who are experts in their particular subjects.
Get in touch with us right away to learn more about online tutoring and online IT training programs.