6 Benefits of Tech-Friendly Learning for Children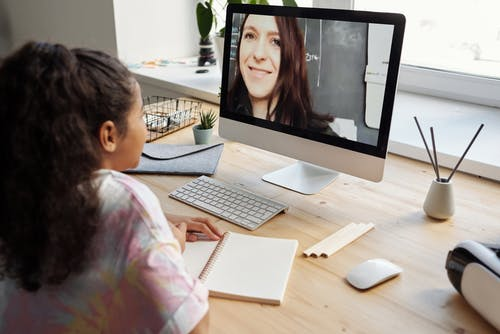 The use of technology increased drastically during the COVID-19 pandemic. From the healthcare sector to manufacturing industries, all organizations now utilize innovative technological solutions to carry out advanced as well as basic operations.
One of the most prominent sectors that have probably benefited the most from technological advancements is education. From the introduction of online tutoring platforms to the incorporation of artificial intelligence, virtual reality, and augmented reality in the education industry, learning has become a more immersive and engaging experience for students.
Keep reading this blog to learn more about some interesting and amazing benefits of tech-friendly learning for children.
Benefit # 1: Tech-Friendly Learning Can Teach Perseverance And Problem Solving
Be it an educational game or working on an online assignment, technology enables children to look for solutions, ideas, and problem-solving techniques that can help them accomplish their goals.
A wide array of resources present online and the capability to successfully search for the relevant source will inculcate a sense of perseverance and keep your child from giving up too easily when things get hard.
It's not unusual for children to sit at the back of the classroom and not speak to their peers or collaborate with them successfully. This may be due to shyness, lack of confidence, or simply because of the fear of getting bullied.
However, research shows that they are more accepting of their peers and are willing to help each other when they use technological tools in the classroom. Several technology-based tasks and activities comprise various other aspects, which lead to scenarios where students seek guidance and assistance from their fellow students or teachers.
Furthermore, when children are put together for a group activity, students who have a slightly better understanding of technology compared to others are excited and keen to help their peers.
Benefit # 3: Technology In Learning Can Make Children More Productive
Technology has made it easier for students to plan and prepare for their studies without the hassle of putting in extra work. Technology enables them to find what they want and when they want it.
A great example of hassle-free planning is that it allows students to keep online calendars and receive due date notifications and reminders through a learning management system. Also, word processors and other software don't need to be set up every time they're used and keep the work safe, unlike physical stationery and books.
Access to the internet also allows children to access study material and resources they require quickly, which also doesn't require a lot of mental labor. These conveniences offered by technology help increase the children's productivity.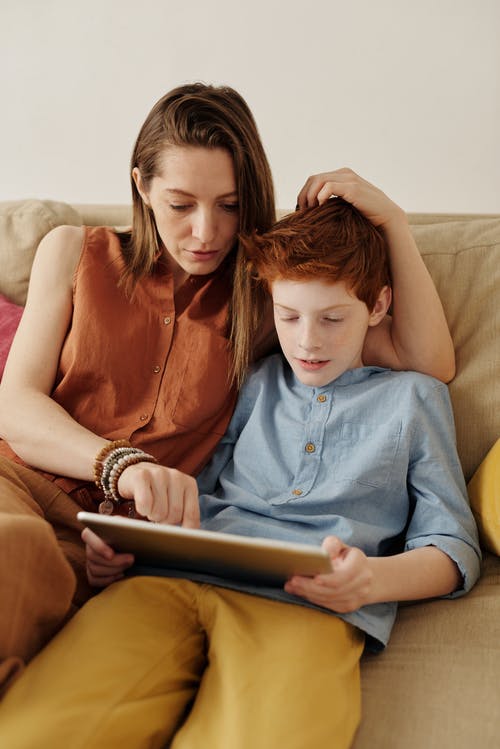 Benefit # 4: Tech-Friendly Learning Can Boost Your Child's Creativity
Technology opens a whole new world of ideas and options for children that wouldn't have been accessible otherwise. Students can use technological devices to present, create, and share their work in a variety of ways that couldn't have been possible before technology.
The process of discovery and familiarization enhances the child's ability to use advanced devices and platforms in a creative and innovative manner. It has also enhanced and improved teaching styles that are conducive to learning.
Benefit # 5: Tech-Friendly Learning Can Help With Time Management
Online learning or tutoring is one of the most common ways that technology is incorporated into learning. Although online tutoring isn't a very new concept, it has gained a lot of traction due to the COVID-19 pandemic.
Online schooling and learning have numerous benefits, but one of the most prominent ones is that it saves the students time and can lead to better time management. Because there are no fixed timings of online classes, students can study at any time they want and manage their time between different activities. This helps them create a good balance between their studies and leisure time.
This time management helps students relax and relieve some burdens because of flexible class schedules.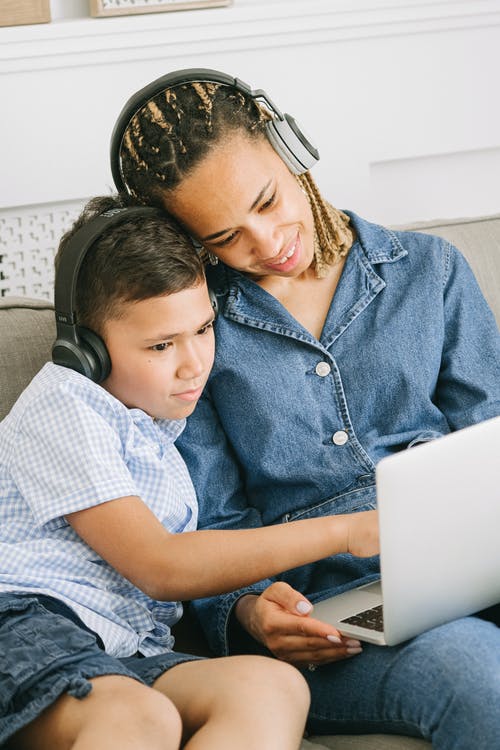 Benefit # 6: It Prepares Them For The Future
There's no denying that the world is becoming digital each day, and relying on technology for even the most basic tasks has now become a norm. This dependence on technology isn't ending anytime soon, and by the time your children graduate, there'll probably be more digitization and technological advancements.
Incorporating technology into their learning from an early age will help them give a basic understand of IT and give them a kickstart in their higher education as well as when they go looking for a job.
Get In Touch With Bayise Tutor For Basic IT Courses For Beginners
Online learning and tutoring are some of the best ways for students to have an in-depth understanding of various subjects.
If you're looking for an affordable online tutoring platform that offers high-quality education services, then give Bayise Tutor a try.
At Bayise Tutor, we provide state-of-the-art and student-friendly tuition services. We also help students prepare for their exams and improve their grades by providing the latest, easy-to-understand study materials. Our tutoring platform offers one-on-one tutoring, group tutoring, and video study sessions where students can find the most qualified tutors at the lowest cost.
Bayise Tutors daily update the students with study materials and video lessons to help them target their weak areas. With the help of an expert tutor, students begin to enjoy their studies and no longer face difficulties. Moreover, we also offer 30 minutes of free trial that helps students choose the best tutor and save money.
Besides lessons for general subjects, we also give members a chance to earn various IT certifications. We provide a wide range of online IT training programs that include basic IT courses for beginners, as well as for those who already have some knowledge of IT and IT professionals.
Get in touch with us for more information about our unique services, or visit our website to learn more about our offerings.